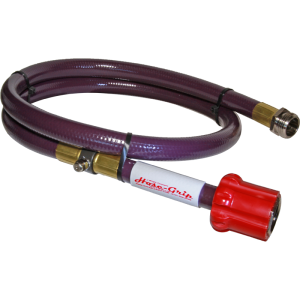 4 ft HOSE-GRIP II
4ft. Hose-Grip II has an inline manual pressure relief valve and all advantages of our Hose-Grip II in a 4ft version!
$

49.99
Add to cart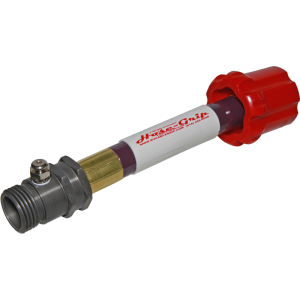 HOSE-GRIP II
Our manual pressure relief valve, allows you to release the pressure in the water hose after shutting off the campground facet. Simply press the silver button!
We designed and machined our male-water-hose-fitting out of  6061 aluminum. It is then hard anodized for a long lasting durable finish. You will not find this fitting anywhere else.
* Machined nickel-plated female fittings
* Machined hard-anodized male fitting
* Pressure relief valve
* Crimped with hydraulic hose crimper
* Ergonomic Grip makes tightening easy
* Water Right™ polyurethane "drinking water  safe" hose, burst-pressure exceeding 300PSI
* Lead-Free
$

46.95
Add to cart